Exciting Spots Near Portorož Real Estate Properties 
Slovenia is undeniably starting to enjoy the flock of bigger crowds of tourists from different parts of the world. And if you care to do some research, you will know the logic behind this. If you have ever seen photos of Portorož real estate properties, you'll even be more convinced to stay here for good. 
About Portorož
The lovely resort town of Portorož is located on the Adriatic Coast and abounds with exciting things to do and see that await its visitors. If you happen to be a big fan of spa days, you should never miss the chance to check out Portorož.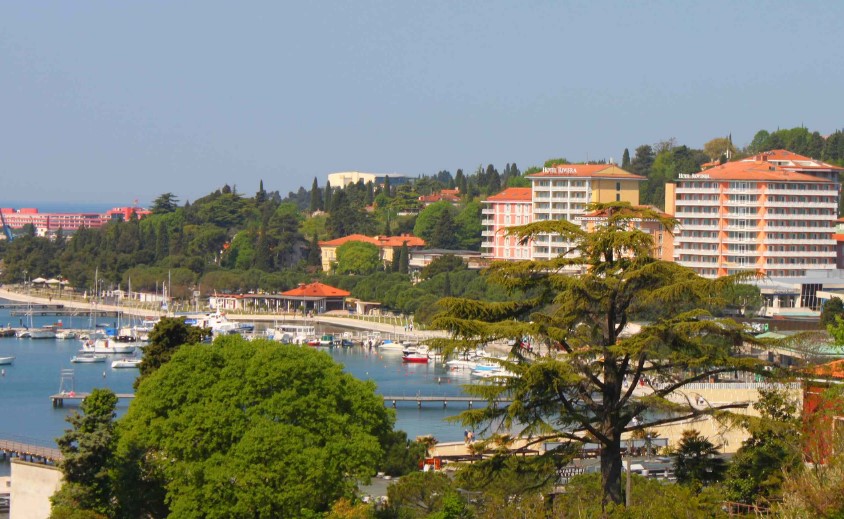 Most of the spas in the area provide unique treatments that use the mud and brine that are sourced from the nearby salt pans of Sečovlje Salina.
If a day in a spa is not your cup of tea, you should visit during the summer months and spend time at the stunning beaches. The main beach of the town is considered as the perfect spot for basking under the sun.
How to Reach Portorož
If you're coming from Ljubljana, the capital city of Slovenia, you wouldn't have a hard time reaching Portorož. Many visitors of the area choose to fly into the airport of the capital, with Portorož located only 141 km from there.
Reaching the area via bus is a feasible option, too. The bus to Portorož from the capital city only takes a little bit over a couple of hours with Arriva Slovenia. This said bus also runs two times a day so you can set your schedule around this time.
Sights around Portorož Real Estate Properties
Portorož is renowned for its beaches and spas but the area still has more to offer its visitors and residents. If you're craving for some nightlife, Portorož is a lively place to be once night time falls.
In particular, the promenade is an ideal spot to watch people, go for an early evening stroll, or simply enjoy the warm sun. You can also choose from the many restaurants that serve both international and local cuisines.
You can consider yourself lucky if you own a Portorož real estate property because it puts you within reach of the following favourite spots in the area:
Church of St Bernadine
The remnants of Church of St Bernadine have been preserved well, with most of the walls and a massive bell tower still standing tall to this day. The monastery dating back to 15th century is dedicated to St Bernadine of Siena. It served as a military post in the 19th century before it was handed over to the government for the purpose of tourism.
Fonda Fish Garden
The country's only one of its kind, Fonda Fish Garden is a sea fish farm. It has super clean waters, mussels, and a particular bass species that can only come from this area of Slovenia. The site also has ltos of fun attractions such as cookery workshops and tours. 
Forma Viva
The sculpture exhibition first opened as an open-air structure in 1961 designed by two Slovenian artists, Janez Lenassi and Jakob Savinsek. Since it opened, numerous countries made their contributions to the exhibition, showcasing around 130 sculptures in place. The view over the bay is also equally fantastic to behold. 
Posts from the same category: