A Guide to the Best Wedding Locations and Venues in Croatia
Croatia is a beautiful country with a rich cultural heritage, stunning natural scenery, and a sunny Mediterranean climate. It is also a great destination for weddings, as it offers a variety of locations and venues to suit different tastes and preferences. In this article, we will introduce you to some of the best wedding locations and venues in Croatia, from the lively city of Split to the charming island of Vis.
Split: A Vibrant City with a Historic Charm
Split is the largest city in Central Dalmatia and a bustling port city with a lively atmosphere. It has a famous waterfront promenade called Riva, where you can enjoy cafes, restaurants, and shops. It also has many attractions, such as the Mestrovic gallery, Villa Dalmatia, and the Diocletian's Palace, a Roman-era complex that is the heart of the old town. Split has many churches and chapels where you can have a religious ceremony, as well as small and cozy restaurants where you can have a reception. You can find more information about weddings in Croatia if you click on link.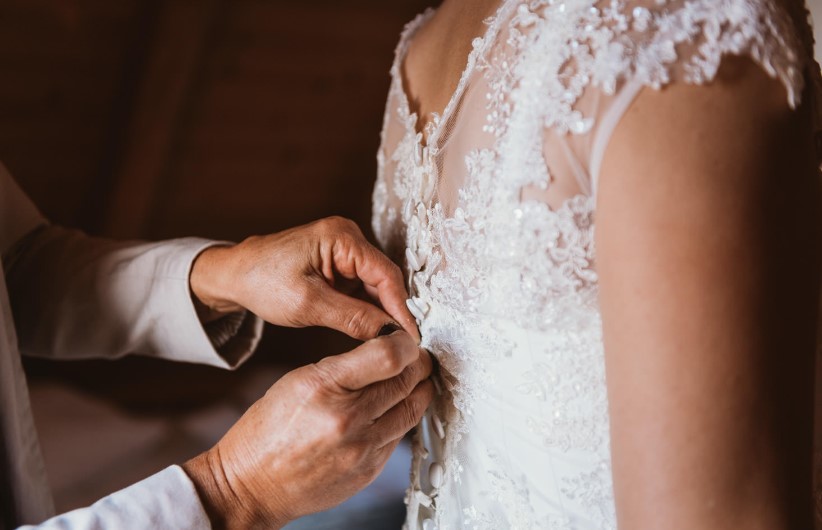 Trogir: A Medieval Town with a Unique Architecture
Trogir is one of the oldest towns in Croatia, located west-north of Split. It is famous for its fortified walls, its distinctive architecture, and its impressive monuments. Trogir's historical old town is a UNESCO World Heritage Site, where you can admire buildings from different periods and styles. Trogir is sometimes called the 'Little Venice of Dalmatia', because of its many canals and bridges.
Brac: An Island with Olive Groves and Beaches
Brac is one of the largest islands in Croatia and one of the easiest to reach from the mainland. It is known for its olive tree groves and its high-quality olive oil production. It also has many attractions, such as hiking trails, delicious cuisine, and wine. Brac has some of the most beautiful beaches in Croatia, such as Zlatni rat, a golden horn-shaped beach that changes its shape depending on the wind. Brac also has some amazing wedding venues, such as mount st Vid, a hilltop chapel with panoramic views, or Dol, a small village with traditional stone houses.
Hvar: A Sunny Island with a Luxury Vibe
Hvar is the sunniest island in Croatia, with an average of 2700 hours of sunshine per year. It is also one of the most popular islands in this part of Europe, because of its warm weather, picturesque bays, unique attractions, trendy bars, and chic island vibe. Hvar is also recognized as one of the top luxury wedding destinations in Croatia, as it offers some stunning wedding locations, such as fortress Fortica, a medieval castle overlooking the town and the sea; Franciscan monastery, a peaceful place with a lovely garden; and Lucic summer residence, a Renaissance villa that belonged to a famous poet.
Solta: A Green Oasis with Croatian Authenticity
Solta is a picture-perfect Croatian island that is mostly visited by experienced sailors and small boat cruisers. The island is full of beaches, green forests, and Croatian authenticity. There is nothing like relaxing on a Mediterranean island that is full of charm and unique experiences. The recommended wedding venue on Solta is Martinis Marchi heritage hotel, one of the most remarkable hotels in this part of the Croatian coastline.
Vis: A Romantic Island with an Adventurous Spirit
Vis is one of our favorite and most charming islands in Croatia. It is ideal for small to mid-size wedding celebrations that seek romance and adventure. Vis has some spectacular wedding venues, such as Fort George, an ancient fort that overlooks the bay of Vis and the open sea; Lola restaurant, a cozy place with delicious food; Hum hill, a scenic spot with amazing views; and many others.
Croatian Wedding Traditions
Croatia has some interesting wedding traditions that you can incorporate into your special day. Here are some examples:
Rosemary buttonholes are given to wedding guests as a sign of love and friendship.
Barjaktar is the person who carries the flag and leads the wedding party.
Buying the bride is a fun custom where the groom pretends to buy his future bride from her family.
We hope you enjoyed this guide to the best wedding locations and venues in Croatia.
Posts from the same category: