Festive Ideas for T-Shirts This Christmas
As Christmas songs, décor, and shows are starting to light up and adorn homes, streets, malls, and other places across the world, you know it is that time of the year when holiday T-shirts are trendy all over again.
It doesn't matter if these shirts are for office Christmas parties or as gifts for your families and friends as there are some great design ideas you can consider. These shirts are perfect to make you feel the festive holiday season.
Classic Holiday Shirts
People always love funny Christmas shirts but there are times when it is not really the best vibe or place for humor. If this is the case, you can always settle for the classic design for your Christmas shirts.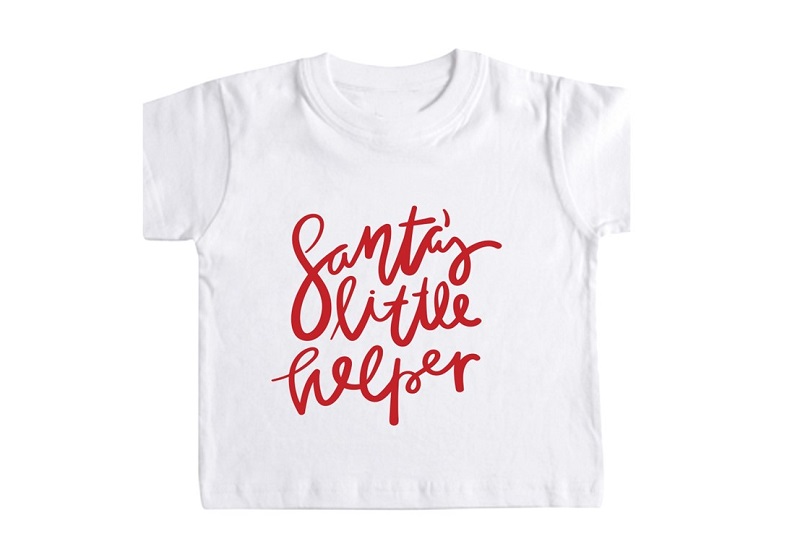 These classic holiday shirts may just contain simple phrases like "Have yourself a Merry Christmas." Aside from the phrase itself, the shirt can also contain other designs like a holly, for instance. With these classic holiday shirts, you know you will never go wrong.
Lights of Your Life Shirts
If you are looking for Christmas T-shirts for your whole family, you need cuteness and delivery. For these shirts, you can take inspiration from house or tree lights and make your family the lights of your life.
Every bulb can represent a member of your family. This kind of shirt is perfect for family Christmas parties and other family gatherings during the holidays.
Funny Vintage Christmas Shirts
As mentioned earlier, there are times when you simply want to unleash your funny side and humorous streak. Of course, it is always a great idea to have fun every time you head out to those Christmas parties. Your funny Christmas shirts can take on a vintage feel to them as well to make the humor more subtle without being offensive. Your friends and coworkers will surely double over in laughter once they receive these shirts from you.
Flirty Shirts
Christmas season tends to be cold and if you still don't have a partner, then, why not use your T-shirts to catch the interest and attention of someone who might also be looking for a partner like you. Your shirts can have some phrases asking for snuggles because of the cold. But, these shirts are also an idea even for couples. Wouldn't it be exciting to be more alluring to the eyes of your partner while wearing these flirty shirts?
Shirts to Welcome a New Baby
Christmas is a wonderful time of the year. if you happen to be welcoming a brand new member of the family this season, why not design some shirts that will commemorate this special moment? Grandparents will definitely love wearing these T-shirts.
Santa Shirts
The last, but definitely not the least, of all ideas for Christmas T-shirts are those shirts with Santa. After all, Christmas is that season when you believe Santa to be real and that he will give you gifts. It doesn't matter if you are already an adult because no one will stop you from having Santa's face on your shirt.
Posts from the same category: