Where to stay in Lake Bled
There are so many different accommodations at Lake Bled that it is hard to choose from. You can book luxurious, or even presidential suites overlooking the lake and the castle, with glorious view of the highest Slovenian mountain Triglav, and with possibilities of a pool, saunas, massages, and cosmetic treatments. On the other hand, you can opt for cheaper, yet nice hotels or private accommodations, hostels, campsites,… You can check some of the offer here https://www.altitude-activities.com/where-to-stay-in-lake-bled-best-places , and perhaps it is going to be easier to answer the question of where to stay in Lake Bled.
Bled, a dream place for cake lovers
Bled has always been a tourist destination and the offer of accommodation is therefore almost limitless. So a question of where to stay in Lake Bled can be a difficult one. A lot of hotels and renovated villas have a long history and hide interesting stories behind their walls. Presidents from all over the world have stayed in Bled, as well as celebrities.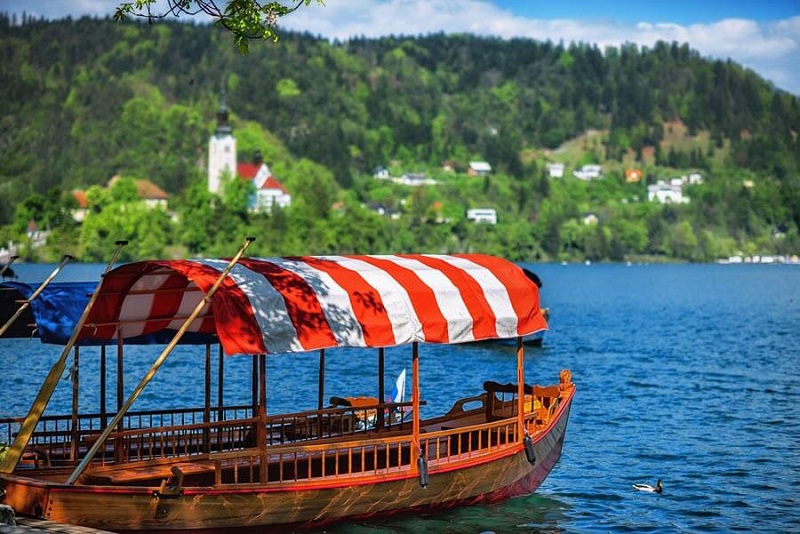 However, some interesting stories are not so hidden. Hotel Park for example, which is located in the centre centre, right next to the lake, offers a yummy story. If you have a bit of a sweet tooth, the answer of where to stay in Lake Bled, can be answered right now… Hotel Park is renowned for its kremšnita- cream cake, which is a famous Bled dessert, first baked in this hotel in 1953. Since then, more than ten million cream cakes have been baked in Hotel Park. The hotel is being renovated as we speak, so you will be able to enjoy new and fresh décor very soon.
A question of where to stay in Lake Bled can also been answered with…. Why not spend a night or two in some old renovated villas. There are plenty to choose from, as building a villa was very fashionable among rich, mostly Austrian, aristocrats in the 19th century. And today, where to stay in Lake Bled other than boutique apartments and fashion rooms of villas in the centre of Bled.
Do you want to stay right in the centre, with all the hustle and bustle during the summer month, or you prefer to stay a few minutes away from the centre and enjoy the green surroundings of Bled? Hmmm, where to stay in Lake Bled, as there are so many options. More than 500 different private accommodations are available in the vicinity of Lake Bled.
Try to book prior to arrival
Or you will find the answer to where to stay in Lake Bled to be a hard one, especially during peak seasons. Yes, despite all the accommodation that Bled offers, it can be hard to get a place to stay at a last minute. So, if you book early, the answer of where to stay in Lake Bled will be easier. And you will not have to worry about your accommodation, but just relax and enjoy all the beauty that Bled has to offer.
Is it still hard to choose where to stay in Lake Bled?
Posts from the same category: